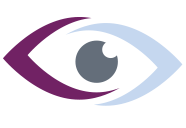 Dr Raj Chalasani
BSc(Med) MBBS(Hons) MBiomedE FRANZCO
Cataract Surgeon and Retinal Specialist, Staff Specialist Westmead Hospital

Profile
Welcome to my website. I am a cataract surgeon and retinal specialist with an interest in macular diseases. I was born and educated in Sydney, and completed my undergraduate medical training at the University of NSW, graduating with First Class Honours. Following internship and junior medical years at Concord Hospital in Sydney, I worked as a medical registrar at St Vincent's Hospital Sydney, and at Broken Hill and Shoalhaven District Memorial Hospitals.
My advanced specialist training in ophthalmology was completed at two of Australia's premier ophthalmic institutions - Sydney Eye Hospital and the Royal Victorian Eye and Ear Hospital in Melbourne. I have also completed a comprehensive fellowship in Medical Retina and Uveitis at Bristol Eye Hospital, one of the oldest and best known ophthalmic hospitals in the United Kingdom.
I am a Fellow of The Royal Australian and New Zealand College of Ophthalmologists, a member of the Australian and New Zealand Society of Retinal Specialists, a Staff Specialist at Westmead Hospital Sydney, and a Clinical Associate Lecturer within the University of Sydney. I am an experienced cataract surgeon and have expertise in the medical management of all aspects of retinal disease. I am also actively involved in a number of major international clinical trials researching diseases of the retina. I have performed volunteer cataract surgery in Vietnam as part of the Vietnam Vision Project. I am also highly committed to teaching, and regularly contribute to the training of medical students, optometrists and general practitioners.
My major interests outside ophthalmology include cricket and indoor cricket, as well as following the Sydney Swans, Manly Sea Eagles, and NSW Waratahs. I have a keen interest in medical technology and completed a Masters in Biomedical Engineering degree through the University of NSW. I am a lifetime member of St John Ambulance Australia, and have been involved in the provision of first aid and medical services to numerous public events.
Click to watch the welcoming video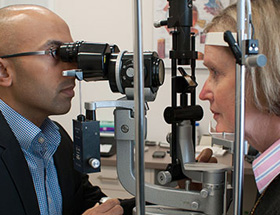 Examining the patient